Meeting and accommodation


facilities suitable for large conventions
The unveiling of the large-scale convention hall "Dejima Messe Nagasaki" in 2021,
which has direct access to JR Nagasaki Station, makes Nagasaki even more suitable for conventions!
Dejima Messe Nagasaki,perfect for various functions,is eminently suited for the hosting of conventions.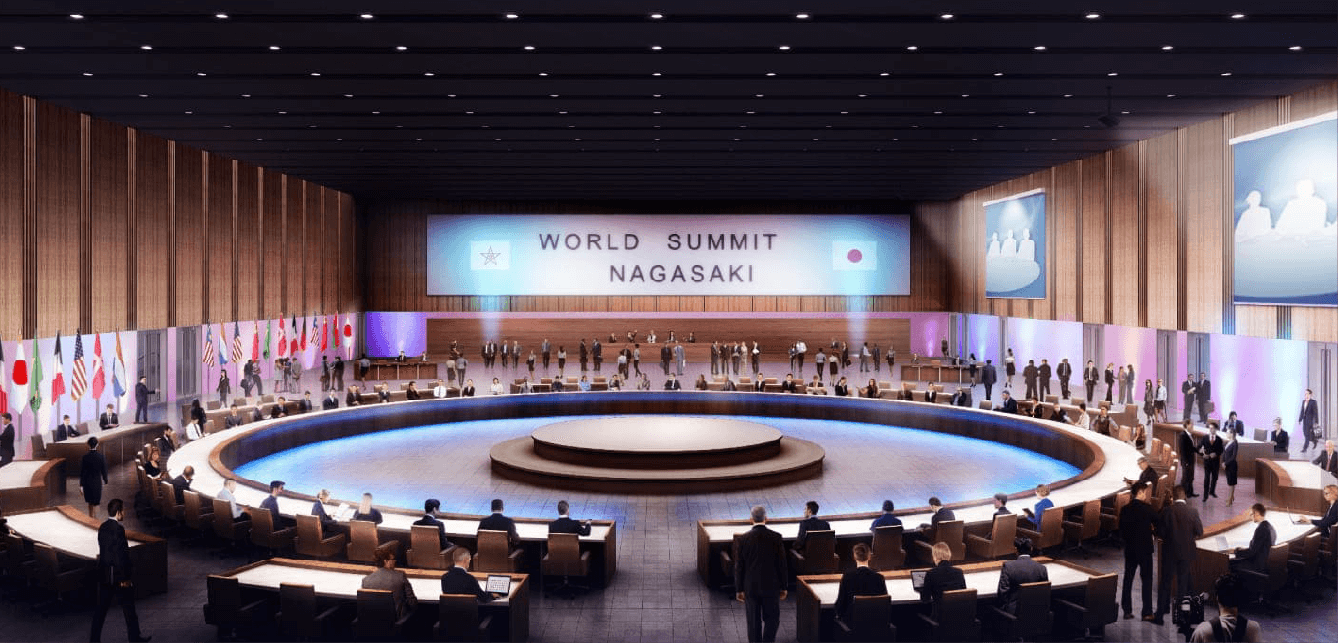 Convention Hall (Approx. 2,700㎡)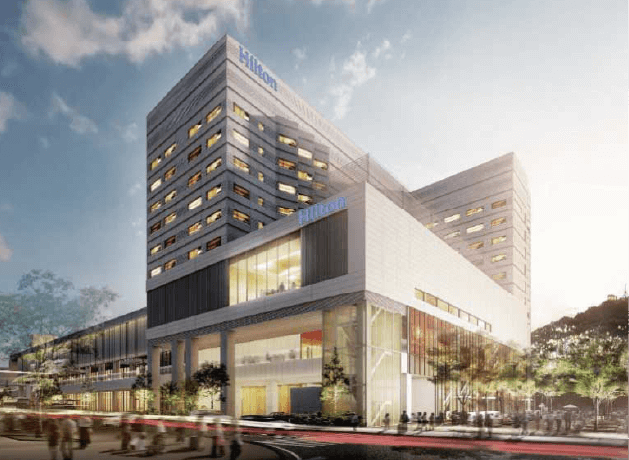 Hilton Nagasaki is in its adjacent
Hilton Hotels & Resorts will build the second hotel in Kyushu with a total of 200 rooms! Hilton Nagasaki will welcome visitors with various services ranging from restaurant, bar, fitness, hot spa, banquet and chapel. Catering services in "Dejima Messe Nagasaki" will also be available.
(Scheduled to open in November 2021)
Can be used as such as seminars and anterooms
The 24 large to small sized conference rooms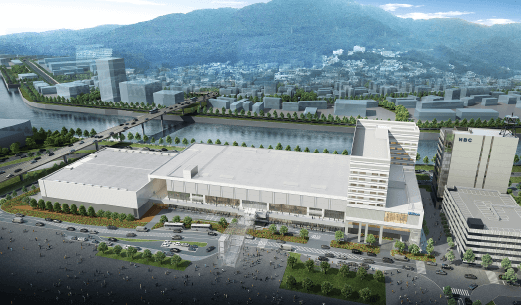 The images and contents are subject to
change depending on circumstances.

Event/Exhibition Hall (Approx. 3800㎡)
Convention
Hall
Area
Height
Floor
Load
2F
Entire
Hall
2,700㎡
10m
500
kg/㎡
3/4
2,025㎡
1/2
1,350㎡
1/4
675㎡
Contact Us
Designated Administrator
Nagasaki MICE Co.,Ltd.
2F,5-5,Sakae-machi,Ngasaki City, 850-0875
TEL:0120-222686
E-mail:info@dejima-messe.jp
https://dejima-messe.jp/
Event / Convention
Hall
Area
Height
Floor
Load
1F
Entire
Hall
3,800㎡
12m
5t/㎡
1/2
1,900㎡
Conference
Room
Area
Height
1F
Conference Room
101
Entire
Hall
600㎡
5m
2/3
400㎡
1/3
200㎡
2rooms
230㎡
2rooms
230㎡
2rooms
210㎡
3rooms
100㎡
3m
1rooms
80㎡
1rooms
70㎡
2rooms
60㎡
1rooms
30㎡
3rooms
20㎡
2F
1rooms
130㎡
1rooms
70㎡
4rooms
20㎡