about


Nagasaki
Nagasaki is home to a wide-ranging array of fields including advanced medical science, fisheries and various activities in the pursuit of world peace, all of which have been nurtured by Nagasaki's unique environment and history.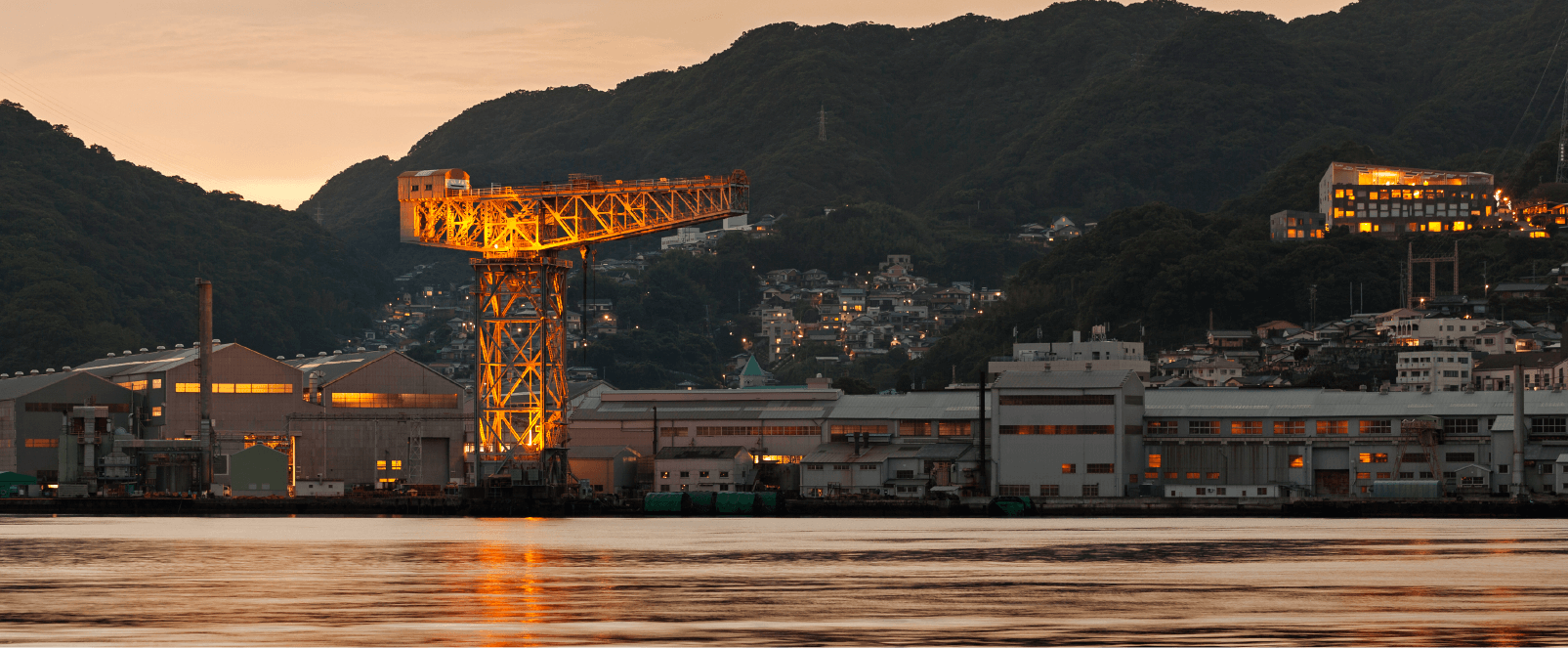 Industries
Fisheries
Japan's leading fisheries cluster.
Implementing aquaculture using advanced technology
 Nagasaki is known as "The City of Delicious Seafood." With Kuroshio, the world's largest ocean current, running along its coast, the city enjoys excellent fishing grounds that are home to more than 250 types of fish - said to be the most in Japan - and harvests the second largest* catch in Japan. The fisheries industry has been highly active for 400 years, and the city supplies seasonal seafood products to Japan and overseas in spring, summer, autumn, and winter.
Marine aquaculture is operated in quiet inlets, and the city produces the largest* amount of blowfish - known as a high-grade fish - in Japan. The region's unique processed marine products are produced using the advanced marine product processing technologies that the area has developed over many years.
In recent years, with the aim of shifting from simply catching fish to nurturing marine resources, and adding high value to marine products, the industry is focusing on efforts including releasing fisheries seedlings, creating seaweed beds, and holding events such as the Nagasaki Fish Festival.
In aquaculture, the industry is using IoT and developing robots for monitoring fish and is developing the following to promote the future of aquaculture: (1) Large-scale offshore aquaculture with floating fishtanks (2) Closed-circulation land-based aquaculture that purifies and reuses pumped seawater (3) Hybrid-type land-based aquaculture where free-flowing seawater is pumped into fish tanks.
* Source: Ministry of Agriculture, Forestry and Fisheries
"Statistical Survey on Marine Fishery Production" (2018)
Production of farm-raised blow fish

Source: Ministry of Agriculture, Forestry and Fisheries "Annual Statistics of Fishery and Aquaculture production 2018" ※ Figures show the rate of prefecture production

Production of farm-raised blow fish

Source: Ministry of Agriculture, Forestry and Fisheries "Fisheries output 2018"

Catch

Source: Ministry of Agriculture, Forestry and Fisheries "Annual Statistics of Fishery and Aquaculture production 2018" ※ Figures show the rate of prefecture production

The total number of fish-processing factories

Source: Ministry of Agriculture, Forestry and Fisheries "Census of Fisheries"(2018)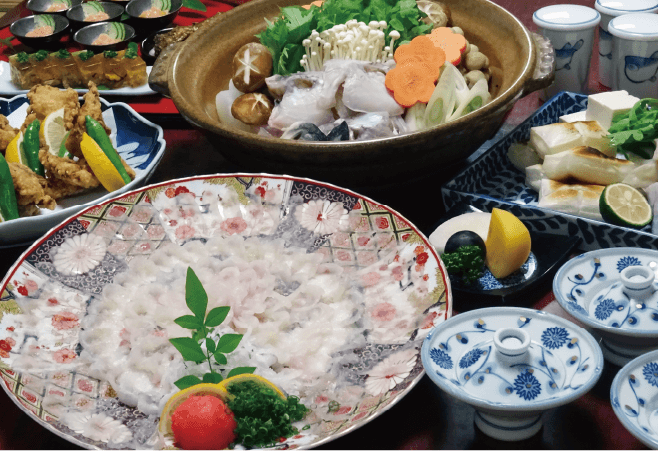 Shipbuilding /
Machinery Manufacturing Industry
Utilizing the city's experience in shipbuilding/
machinery technology to develop
new fields such as marine energy and environment
Nagasaki's shipbuilding and machinery industry has grown since the Edo Shogunate started construction of Nagasaki Yotetsusho Foundry - Japan's first warship repair facility - in 1857, and this key industry has played an important role in regional economic development. In 2013, the government designated the city as "Base of Marine and Environmental Industry in Nagasaki" to promote the construction of high-value-added ships and energy efficient ships. The aim is to create a base for related industries in the field of marine energy.
Nagasaki has become a fertile ground for active exchanges between shipyard engineers and researchers at academic institutions, and another strength is that the city is an ideal environment for learning the advanced skills and techniques required for shipbuilding and machinery.
In recent years, the city has been promoting the deployment of advanced technologies to aid ship operation and maintenance services using IoT and Big Data, and has formed a marine cluster through industryacademia-government collaboration to utilize technologies in new fields such as energy and the environment.
Nagasaki Shipyard & Machinery Works owned by Mitsubishi Heavy Industries has some of the largest equipment in Japan and has a strong track record of building various ships such as large passenger ships, LNG carriers, and military vessels. The facility is currently working on repairing passenger ships. In the land-based field, the facility is developing clean energy technologies such as fuel cells as well as the world's most advanced high-efficiency thermal power generation equipment, while in the aviation field it is producing aircraft engine parts.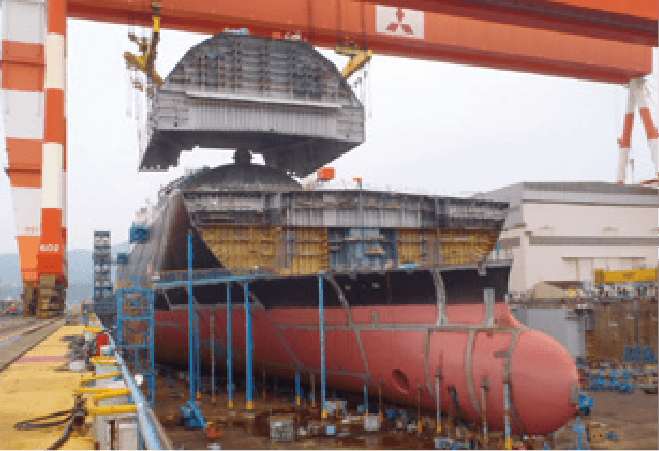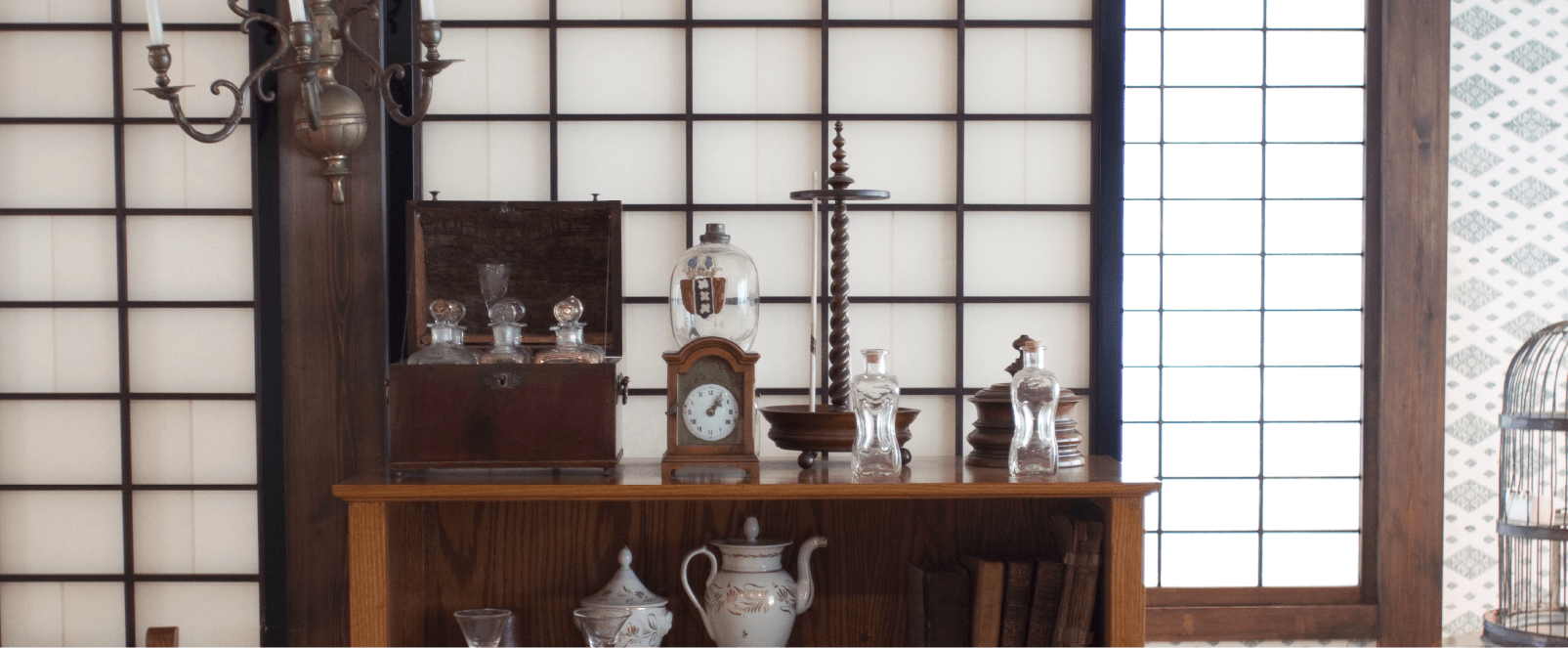 Academia
Tropical Medicine
Leading domestic and overseas tropical medicine research
centered on the Institute of Tropical Medicine, Nagasaki University,
the only tropical medicine research base in Japan.
Nagasaki City is home to the Institute of Tropical Medicine, Nagasaki University, the only tropical medicine research base in Japan, where leading domestic and foreign researchers conduct research into tropical medicine. With the rapid progress of international mobility and the need for a global approach to infectious disease control, the Institute of Tropical Medicine, Nagasaki University has established overseas education and research bases in Kenya and Vietnam to address malaria, cholera, dengue and other diseases. The Institute is conducting research in collaboration with academic institutions in Japan and overseas to overcome these diseases. The Institute has also been designated as a "WHO Collaborating Center for Reference and Research on Tropical Viral Diseases" since 1993, and has been active as a member of the Global Outbreak Alert and Response Network (GOARN). The Institute is actively involved in international cooperation e!orts such as participation in Japan International Cooperation Agency (JICA) projects and emergency relief teams. One recent example was in 2019 when Nagasaki University and Shionogi & Co., Ltd. signed a comprehensive cooperation agreement aiming to create new drugs in the field of infectious diseases focused on malaria. The two parties also established the Shionogi Infectious Disease Division to promote industry-academia collaboration. As a core institution for infectious disease research, Nagasaki University works with nine universities in Japan to promote the formation of infectious disease research centers centered around the BSL-4 facility*. These e!orts are strongly supported by the government.
* BSL-4 facility: A facility that can safely handle pathogens of infectious diseases that are considered to be more dangerous than new coronavirus (COVID-19). BSL-4 facilities are required when conducting research and development into diagnostic methods, vaccines, treatment methods, etc.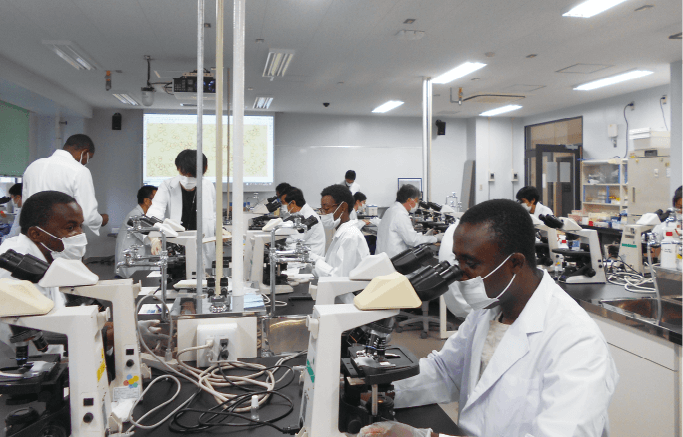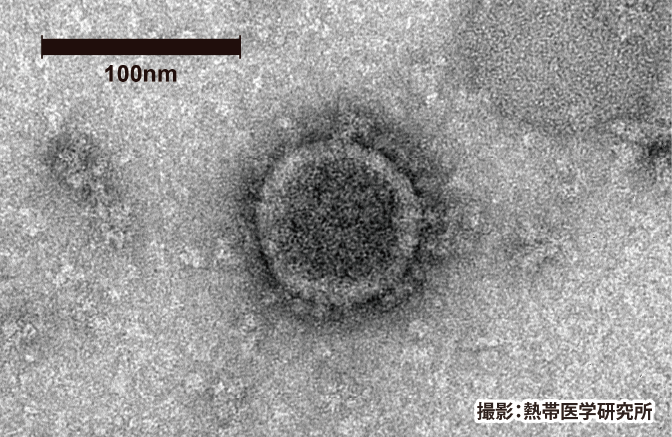 Radiology
The home of the Atomic Bomb Disease Institute,
Nagasaki University, a research center for radiation medicine.
As a city that was struck by an atomic bomb, Nagasaki City is home to the Atomic Bomb Disease Institute, Nagasaki University, one of the leading research bases for radiation medicine in Japan.
Since its founding in 1962, it has been providing radiation disaster/medicine support for cases such as the Chernobyl and Fukushima accidents by making use of its experience in radiation disaster/medicine built up through years of medical care for atomic bomb survivors.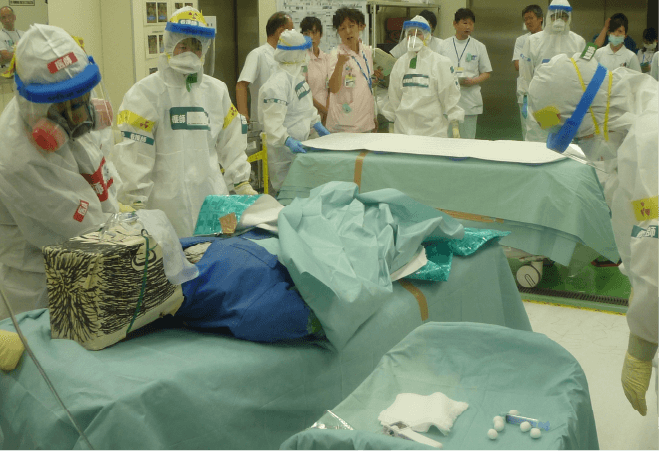 Marine Science
A major cluster for marine science research,
promoting the world-leading development,
utilization, and conservation of oceans.
Nagasaki University, Nagasaki Institute of Applied Science,Nagasaki Prefecture, and Nagasaki Marine Industry ClusterPromotion Association signed a cooperation agreement topromote industry-academia-government collaboration. The aim is to contribute to the formation of a base for marine renewable energy-related industries, seeking to promote all stages from demonstration projects to commercialization.
Based on the concept of a marine technology cluster built on Nagasaki's marine energy and fisheries industry, the Organization for Marine Science and Technology, Nagasaki University, an international center for research and utilization of marine energy and conservation of the marine biological environment, is conducting projects such as the following: (1) A demonstration of tidal power generation (2) Innovative remote operation of offshore wind power and aquaculture facilities (3) Development of maintenance technology (4) Assessment of the state of drifting sea debris using robots and IoT (5) Creation of a comprehensive marine fisheries industry based on the cultivation of marine life (6) Coexistence of o!shore wind power with fisheries and the region. The Nagasaki Institute of Applied Science was founded as a shipbuilding school and has greatly contributed to the development of the shipbuilding industry in Nagasaki. Currently, in addition to shipbuilding, it is conducting research in the fields of marine science such as fisheries resources, marine resources, and underwater robots.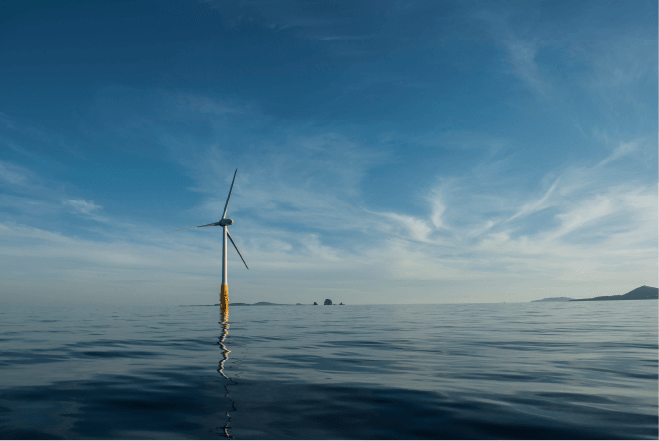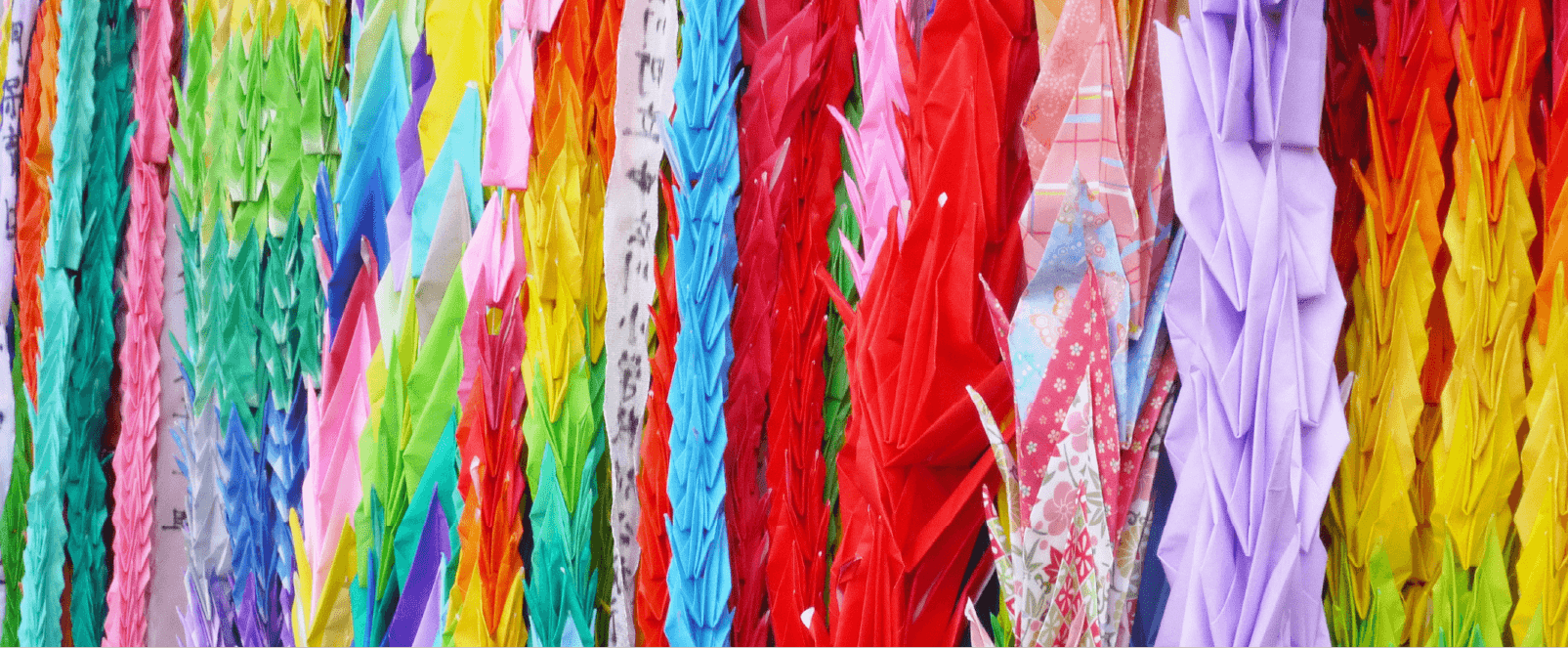 Peace
Nagasaki, the city which longs for the abolition of
nuclear arms and perpetual peace.
During the second world war, Nagasaki, as well as Hiroshima, had an atomic bomb dropped upon it.
At 11:02 a.m. on August 9, 1945, a single atomic bomb detonating over Nagasaki instantly reduced the city to rubble, taking uncountable precious lives.
So that this tragic occurrence is never forgotten, but also never repeated, the citizens of Nagasaki are working on various activities to promote peace.
Therefore - so as not to let nuclear weapons be used - Nagasaki, as the last ground zero, shall keep sending messages worldwide calling for the abolition of nuclear weapons and the attainment of peace.